TV, radio, newspapers record history
The media plays a crucial role in any community, providing essential information, promoting transparency and accountability, and fostering community engagement. From newspapers and television to radio, the media serves as a platform for sharing news, opinions, and ideas, helping people stay informed about local, national, and international events. Through its reporting, the media can hold those in power accountable for their actions, expose corruption and wrongdoing, and provide a voice for marginalized communities. Additionally, the media can help to build community by promoting local events, highlighting cultural and social activities, and showcasing the achievements of local individuals and organizations. Overall, the media is a cornerstone of any community, providing an important source of information, education, and entertainment for its members. Port Arthur has been fortunate that it has had television and radio stations as well as a daily newspaper over the years. Without those outlets, the historic record simply wouldn't be the same.
The Port Arthur News was born in 1897 in a baggage car on one of the earliest excursion trains brought by Port Arthur founder Arthur E. Stilwell to his "Magic City by the Lake."
As part of Stilwell's million-dollar advertising campaign to draw attention — and residents — to his fledgling community, he sent out invitations to business and professional men to take advantage of opportunities here. David L. Stump, an editor from Asbury, Mo., and his two printer sons Leroy and Will set up a Washington hand press in a baggage car at the end of a nine-car excursion train.
With the help of two younger sons, Mark and Forrest, the Stumps printed the first edition of the Port Arthur News on March 17, 1897, while the train was traveling from Kansas City on Stilwell's Kansas City, Pittsburgh and Gulf Railway. The paper hit the streets the next day as the train arrived in Port Arthur, but the Stumps discovered that the newborn paper already had a rival. The Port Arthur Weekly Herald, published by F. Dumont Smith, made its debut the same day.
Today, the Port Arthur News is a vital, working part of the city of Port Arthur and Mid- and South Jefferson County, Texas.
The newspaper also publishes www.panews.com and publishes an electronic edition.
The News is active on Twitter through @panews, and is on Facebook.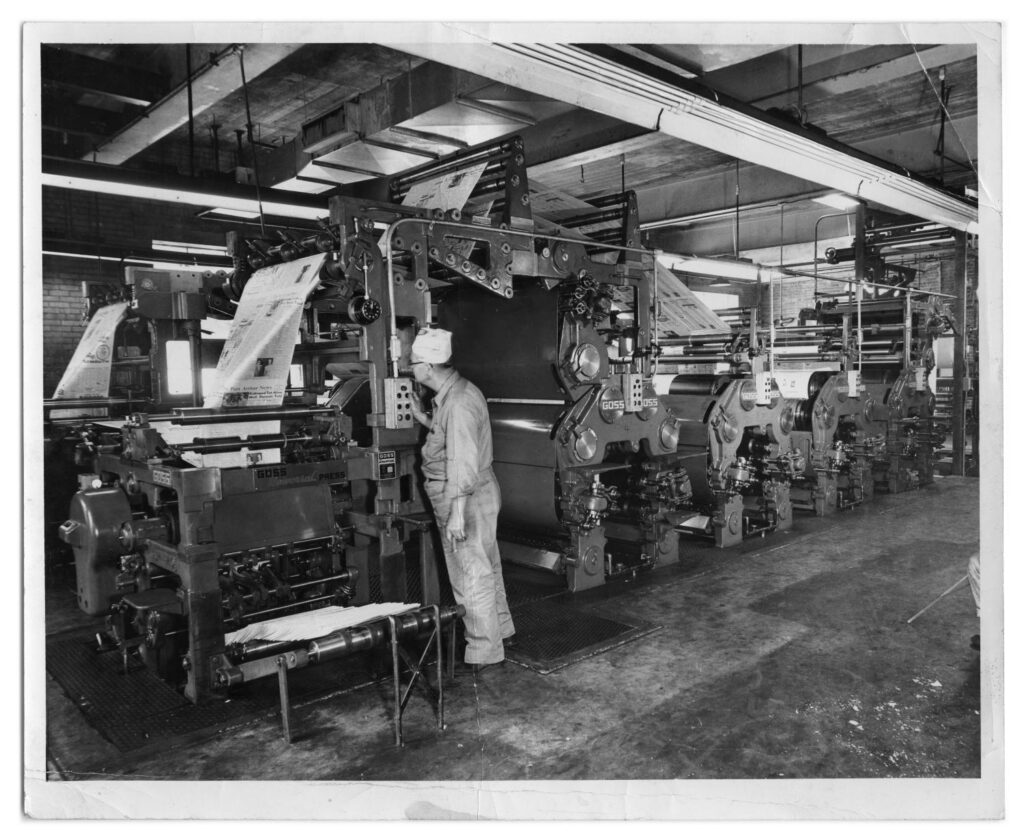 Within the walls of a non-descript building on the Lakeshore Drive side of the Lamar State College Port Arthur campus, history passed over the airwaves.
KPAC radio, in its hey-day, hosted an array of both world-famous and not-so-famous musical talents, politicians and wacky DJs.
Though the building no longer exists, the history still permeates the passing of time. The Marconi Tower still stands nearby as a testament to the importance of radio communications, a skill that was taught for decades at Port Arthur College.
"Through the decades, KPAC provided news, information and entertainment to the area," former LSCPA President Dr. Sam Monroe explained. "The strong signal along the Texas/Louisiana Gulf Coast brought a parade of newsmakers, politicians, singers, record promoters, business owners, and a host of others to the front door."
The college's relationship to radio broadcasting began in 1928 with student announcers worked with KFDM Radio, currently KLVI. Over time, the college realized that it needed its own radio presence, receiving a license to operate KPAC in 1934. Through time, the station's power was increased from 250 watts to 1,000 and finally 5,000 watts, putting the signal as far west as Houston and east to Lake Charles. In 1965, the station went to FM.
The Lakeshore Drive building was built in 1940 and became home to KPAC, the call letters representing "Kum to Port Arthur College."
As one might expect, some of the biggest news stories to come out of Port Arthur were the hurricanes. The 1957 landing of Hurricane Audrey in 1957 was a national story. A young Houston broadcaster, Dan Rather, was one of the first to file a report, using the telephone in the KPAC studios to send the story nationwide.
The news of Hurricane Carla in 1961 was broadcast to the nation by Dr. Monroe, who at the time worked as one of the station's many disc jockeys.
"Through the decades, people in this area relied on KPAC to report the local and national news," Dr. Monroe explained. "We reported on the war in Europe, World War II, the Korean Conflict, the Vietnam War, the assassination of an American president, the resignation of another, the Texas City Refinery explosion, storms, floods, and the list goes on."
The part of the station's past that Port Arthur residents reminisce most about is the musical artists who performed live or through recordings to an eager audience of listeners.
Country music icon Hank Williams stopped by to perform live at KPAC and legend has it that the Port Arthur Police Department arrested him after his performance on an outstanding warrant.
Harry Choate, the father of Cajun music and author of "Jole Blon" performed inside KPAC studios, as did Johnny Preston, who took the song "Running Bear" to the top of the Billboard pop charts in the U.S. and the United Kingdom.
A young Janis Joplin answered the Request Line for DJ Steve-O "The Nightrider" before later finding international success with Big Brother and the Holding Company.
Ivory Joe Hunter, a Lincoln High School graduate played live on air, as did Beaumont native Barbara Lynn, who masterfully played a left-handed guitar on the song "You'll Lose a Good Thing," a No. 1 song on the Rhythm and Blues chart.
B.J. Thomas, George Jones, Johnny and Edgar Winter, Ray Stevens, Marty Robbins, and so many others stopped by to promote new singles as they worked the radio circuit around the country.
KPAC also carried many a politician message, Dr. Monroe remembers, including a weekly report by then-State Rep. Carl Parker while the Texas Legislature was in session. The station hosted mayors, state and U.S. representatives, and Texas governors. Ronald Reagan was featured during an address he made at Thomas Jefferson High School.
The building housed the radio station from 1940 to 1977 before being converted to faculty offices and the campus bookstore in 1978.
KPAC was sold in 1977 to Clear Channel Communications in San Antonio where it still exists as a Texas Public Radio station for the Alamo City. Proceeds from the sale were placed in a permanent endowment fund benefiting Lamar State College Port Arthur.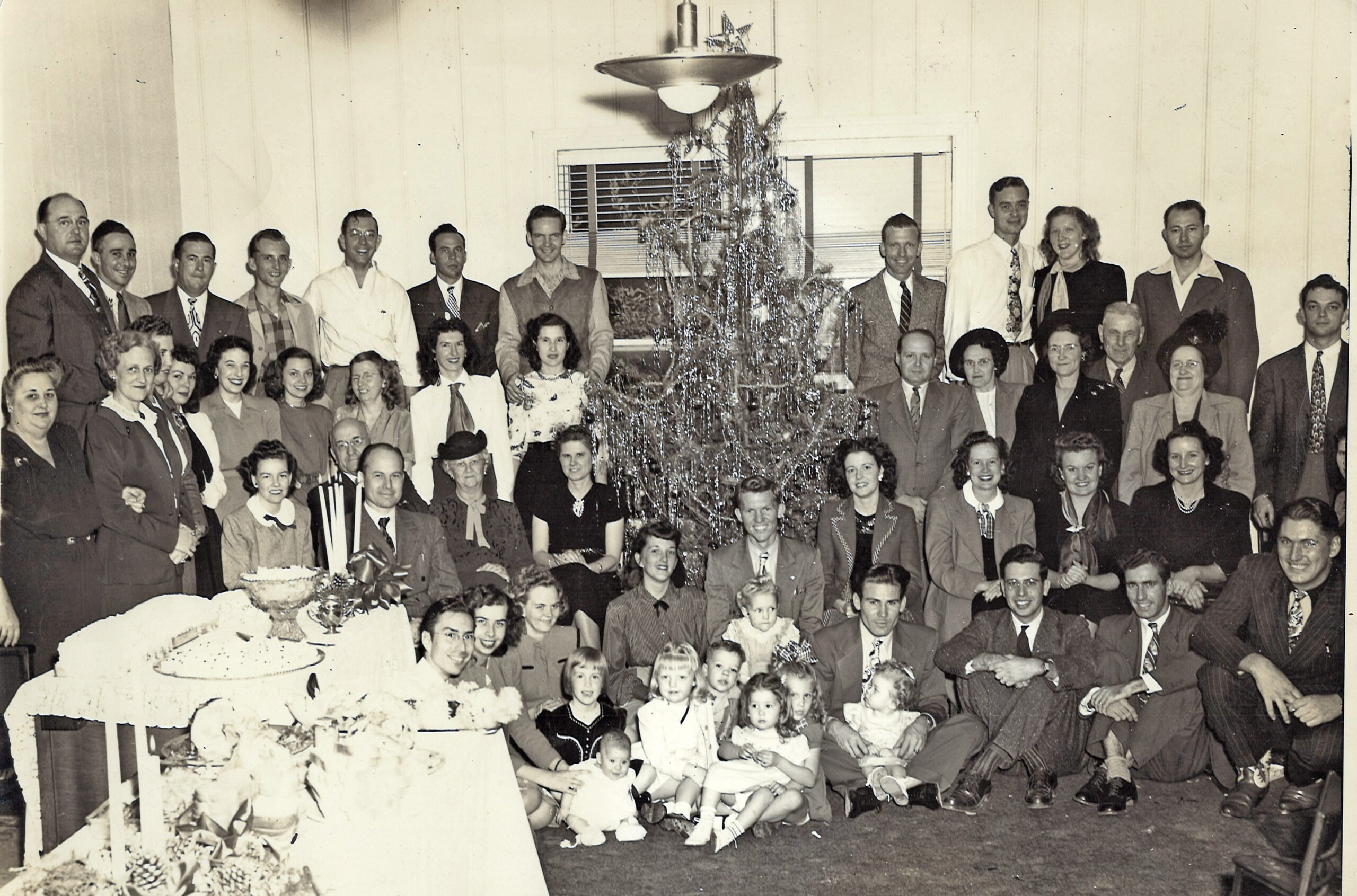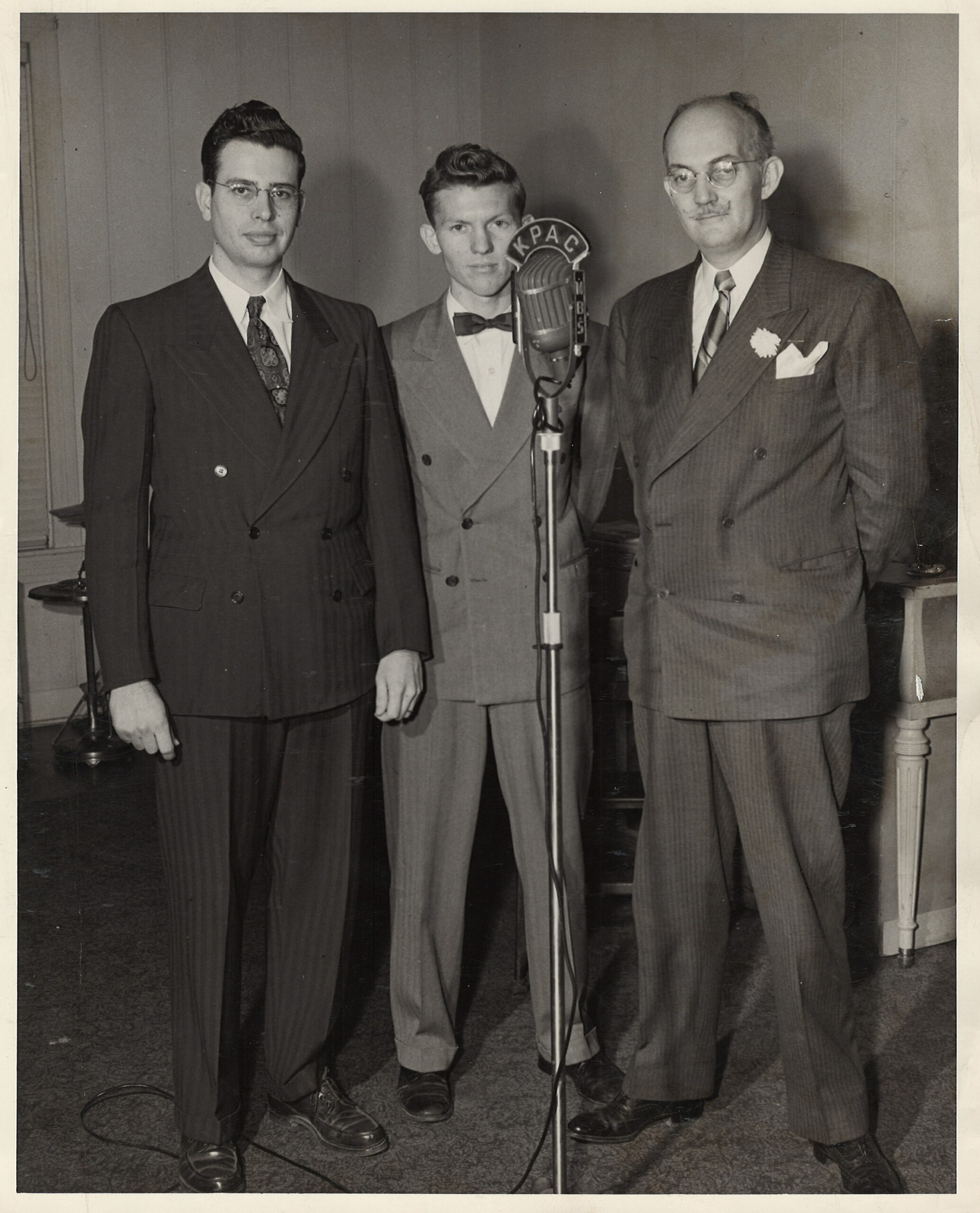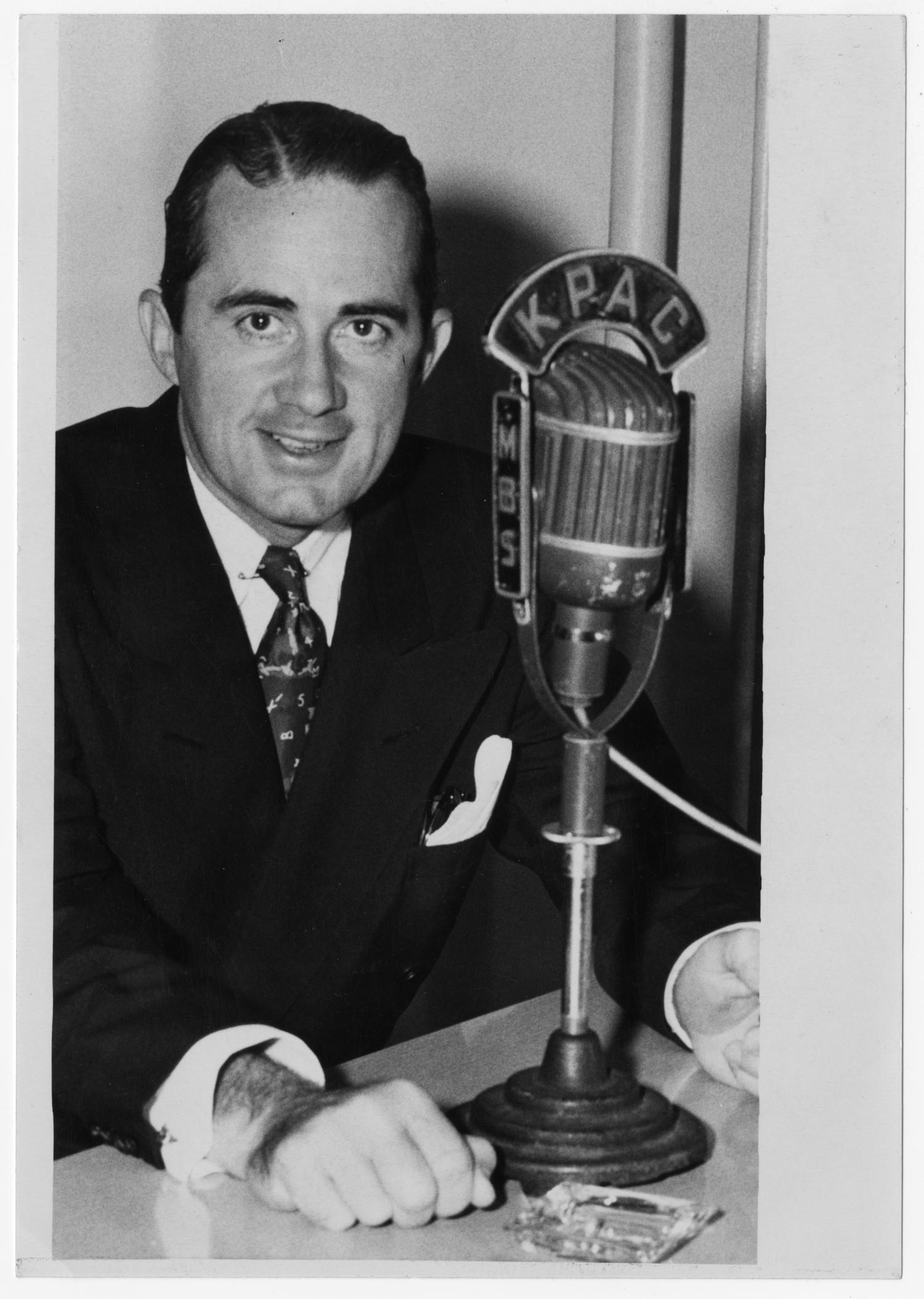 KPAC/KJAC/FOX-4 Television
Channel 4 signed on October 22, 1957, as KPAC-TV, a primary NBC affiliate owned by Texas Gulfcoast Television, Inc., itself jointly owned by Port Arthur College, owner of KPAC radio (1250 AM and 98.5 FM), and the Jefferson Amusement Company. Channel 4 also aired ABC programming until KBMT-TV returned to the air this time on Channel 12 in 1961 and became the market's exclusive affiliate. Port Arthur College sold its stake in the station to the Jefferson Amusement Company in 1965. Port Arthur College retained the radio stations, but Channel 4 changed its call letters to KJAC-TV (the call letters were derived from the company's name).
The station was the first in the area to broadcast in color, use video tape, and air live coverage of area high school football games.
Among the original programming that originated at KPAC/KJAC's studios were wrestling, the kid's western show "Cowboy John", afternoon Bingo, and the "Circle 4 Club". During the 1950s, KPAC also had the only local teen dance program, "Jive At Five". Both The Cowboy John Show and Jive At Five had "colored days" in which African Americans were permitted to participate.
Jefferson Entertainment Company sold KJAC to Clay Communications in 1973. As part of the divestiture of the company's newspaper and television properties, on April 30, 1987, Clay sold its KJAC and its four sister television stations—NBC affiliate KFDX-TV in Wichita Falls, ABC affiliates WAPT in Jackson, Mississippi, and WWAY in Wilmington, North Carolina—to New York City-based Price Communications Corporation for $60 million. The sale was approved by the Federal Communications Commission on June 23.
On August 23, 1995, Price sold KJAC and fellow NBC affiliates KSNF-TV in Joplin, Missouri and KFDX-TV to Wakefield, Rhode Island-based upstart USA Broadcast Group for $42 million, retaining ABC affiliate WHTM-TV in Harrisburg, Pennsylvania as its sole television property. USA soon renamed itself to U.S. Broadcast Group after USA Network filed a copyright infringement complaint against the broadcasting company).
On January 12, 1998, Irving-based Nexstar Broadcasting Group acquired KFDX-TV, KBTV-TV and KSNF from U.S. Broadcast Group for $64.3 million. In 1999, the station took its present KBTV-TV callsign to align itself more with Beaumont, even though it is still licensed to Port Arthur. The call letters had previously been used by Channel 9 in Denver (now KUSA) and Channel 8 in Dallas (now WFAA). KBTV-TV also shares its call letters with KBTV-CD Channel 51 in Sacramento, California. To go along with the call change, KBTV moved from its Port Arthur studios to studios inside Parkdale Mall in Beaumont, where it remained until it moved to KFDM's studios in April 2013. The station was one of the few television stations in the country to have studios located inside a major shopping center.
In October 2008, Nexstar reached an agreement with Fox in which KBTV would become the new Fox affiliate for the Beaumont market. The move was made because Nexstar wanted to increase KBTV's news output. The affiliation switch took effect on January 1, 2009, ending KBTV's 51-year affiliation with NBC. This caused a shakeup in the market as NBC went to a digital subchannel of ABC affiliate KBMT, while KUIL-LP (a former satellite of Lake Charles-based KVHP), which lost Fox, went independent at that time. The now-KUIL-LD has since become operated by KBMT and affiliated with MyNetworkTV. With this switch, KBTV became the third Fox affiliate to serve southeastern Texas after both KVHP (which served as the network's affiliate of record for the Beaumont area for the network's first sixteen years of existence) and KUIL-LP.
On February 2, 2009, at 2 p.m., a fire destroyed KBTV's old studios in Port Arthur at 2900 17th Street, a mere 12 hours from giving control to Nexstar's master control hub in Little Rock, Arkansas. ATF investigated and no suspect has ever been found. Originally the station's home from its 1957 sign-on until 1999, the building primarily served after the move as a storage facility, though the station's doppler weather radar was still based there. The building was demolished a few months later.
Nexstar filed to sell off KBTV-TV to Deerfield Media on August 22, 2012, making this Nexstar's first divestiture in the company's history. Upon the deal's completion on December 3, 2012, the station entered into a joint sales agreement and a shared services agreement with Sinclair Broadcast Group, making it a sister station to CBS affiliate KFDM.
On May 8, 2017, Sinclair announced that it would be acquiring Tribune Media in an all-cash transaction valued at $3.9 billion. Had it received regulatory approval from the FCC and the U.S. Department of Justice's Antitrust Division, KBTV would have gained two more sister stations, Dallas CW affiliate KDAF and Houston CW affiliate KIAH. The deal was canceled by Tribune in August 2018.
On January 1, 2021, Sinclair began to migrate KBTV's Fox programming to a subchannel of KFDM. The transition period ended on February 1, 2021, with KBTV switching its primary subchannel to Dabl.
On July 28, 2021, the FCC issued a Forfeiture Order against Deerfield Media stemming from a lawsuit involving KBTV-TV. The lawsuit, filed by AT&T, alleged that Deerfield Media failed to negotiate for retransmission consent in good faith for KBTV and other Sinclair-managed stations. Deerfield was ordered to pay a fine of $512,228 per station named in the lawsuit, including KBTV.